A question facing many farmers when they have extra fruit and produce is: what to do with it? Unfortunately, all too often, the answer is: compost it.
The Dish on Fermented Foods
Fermented foods seem to be on the rise once again as a food trend for
health. But why, many people ask? What is it about fermented foods that people are after? Put simply, it's all about our gut health.
Our intestinal bacteria, generally called our gut health or gut flora, are responsible for producing important nutrients for us, including vitamins B and K. They help us break down nutrients from our foods we otherwise would not be able to digest, as well as helping to outcompete invading pathogens that could lead to sickness, be it a simple virus or more.
Our intestines are lined with immune cells, directly correlated with our overall immunity and health. The more we support our gut flora, the better it can perform in just these important tasks alone.
The brine is fine: Local Culture Live Foods Market opens in downtown Grass Valley
Cristina Africano and Chris Frost-McKee think people would be happier if they ate a little bit of sauerkraut each day.
For the last 15 years or so, Frost-McKee has been a firm believer in the benefits of kraut, a fascination that carried over to his family, who decided to start marketing their fermented foods in hopes of educating the public on the advantageous qualities they possess.
TASTE THIS! – LOCAL CULTURE KRAUTS
For this week's culinary adventure, Donna Britt takes us into Sarah Frost-McKee and Paul Trendler's local kitchen, where fermentation is happening and where old-fashioned sauerkraut is getting a delicious modern twist.
Not Your Grandma's Sauerkraut...
Sarah Frost McKee and Paul Trendler spend a lot of time these days in their local kitchen shredding cabbage, mixing it with salt and other spices and then putting it into barrels to ferment. It's an old-fashioned process turning out kraut with a delicious modern twist. Learn more about Local Culture's sauerkraut in this Taste This! Episode.
Bend entrepreneurial couple serves up sweet success...with sauerkraut
A couple in Bend have turned their passion for fermentation into a new business. KLCC's Brian Bull visits the founders of Local Culture, a pair of teachers that are enjoying sweet success with sauerkraut.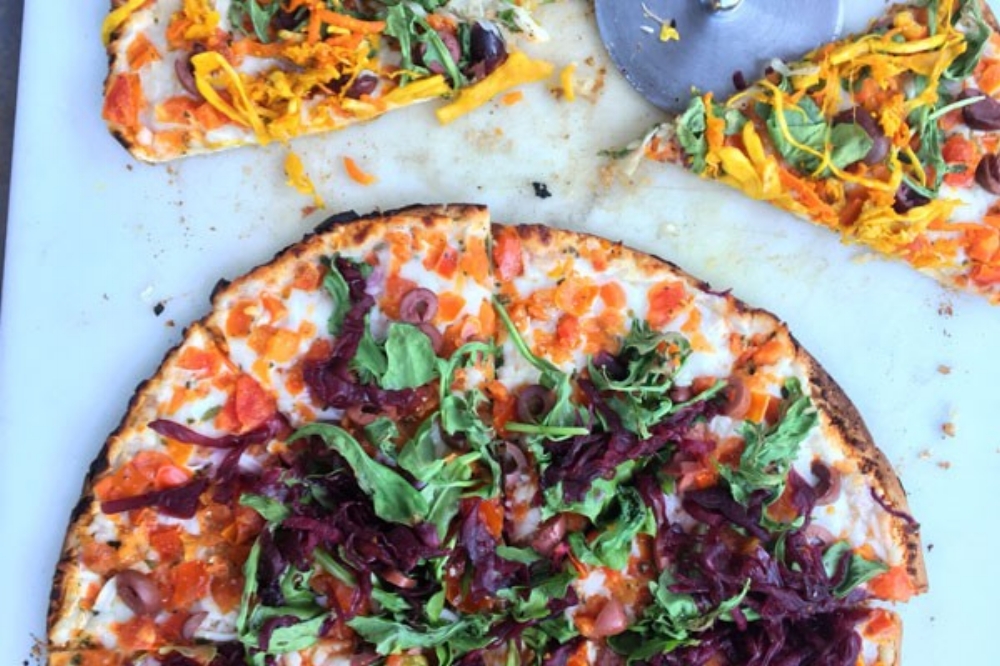 School teachers by day, kraut delivery cyclists the rest of the time.
It's been said here before: sauerkraut is the new kimchi, and Local Culture is proof this trend is still hot. The company launched in June, selling out of sauerkraut at their very first farmers market. Pretty incredible results for Sarah Frost-McKee and Paul Trendler, both full-time school teachers.